Highmark Wholecare 2023 Over-the-Counter Benefits
Preventative Health Products at No Cost to You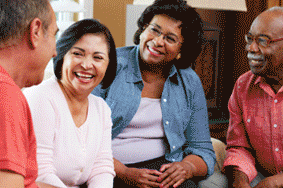 Welcome to your 2023 Over the Counter Benefit, administered by Fieldtex. The OTC Benefit is designed to give you access through your health plan to preventative health products that you are already using at no additional cost to you.
For Ordering Assistance:
Please call 1-855-350-0074 (TTY 711) Monday - Saturday 8:00 AM to 5:00 PM; Sunday 10:00 AM to 5:00 PM.
For Any Other Questions:
Please contact Highmark Wholecare member services at: 1-800-685-5209 8:00 AM to 8:00 PM, 7 days a week from 10/1 through 3/31. From 4/1 through 9/30 call between 8:00 AM to 8:00 PM Monday through Friday.
Important Information: Ordering limits have been set on product categories. Limits are noted and enforced.
Covid-19 Impact: 
Our team is working hard to get you your OTC items, however we are experiencing an abnormally high number of out-of-stock items due to current supply chain issues. We apologize for any inconvenience this may cause.
Click here if you forgot your password
Login Information: Please do not enter the alpha/numeric code on your new insurance cards. Your Member ID should start with a 7 or a 2. If you are still experiencing difficulties, please call 1-800-353-7763.